Illustration Mega-Bundle:
Every Procreate Brush You'll Ever Need For Drawing Dreamy Portraits 💕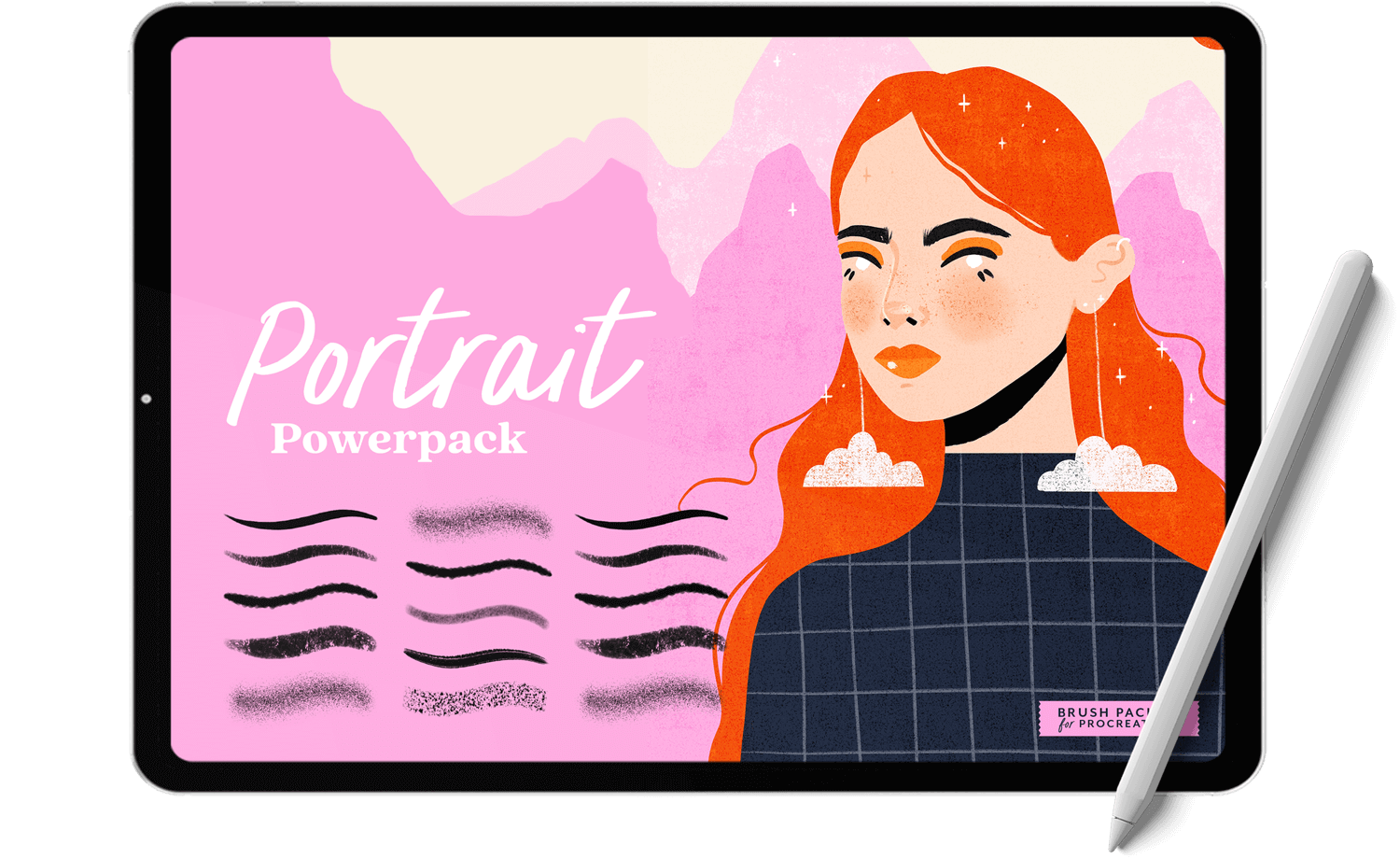 October Flash Sale - Save 83%!
Get The Entire Powerpack Today For Just
312 Happy Customers
(And Counting!)
Drawing Dreamy Portraits Just Got So Much Easier
Drawing portraits can be tough. Having your tools work against you is even tougher!
So I've spent the last few months working like a mad scientist to put together the ultimate brush pack for you – complete with every brush you'll ever need for your portraits!
My smooth inking brushes are perfect for finalizing your sketches. And you'll find plenty of texture brushes for adding those dreamy little details to your work 💕
And to help you push your portraits to the next – I've also included over 100 stamps, patterns, gradients, and all sorts of other goodies you can use to effortlessly add details and personality to your illustrations!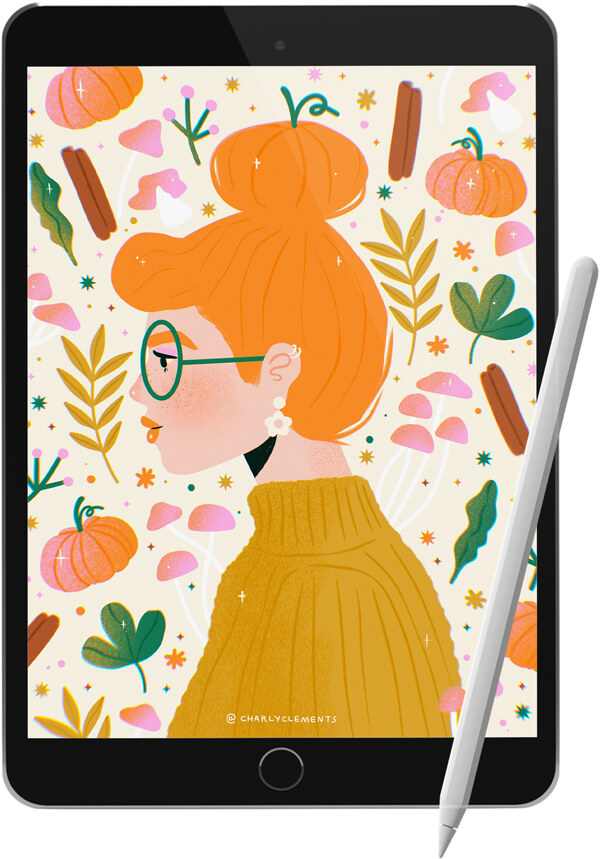 SEE WHAT OTHERS ARE SAYING
Hundreds of Happy Customers
Here's what some of them had to say: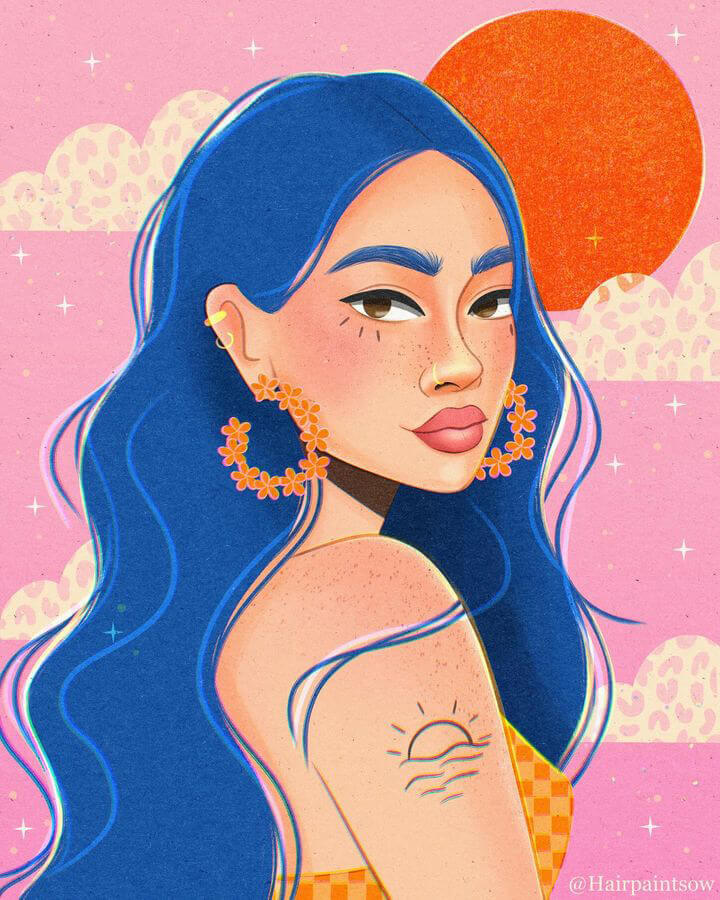 The Charly inker is chefs kiss! And the smooth sketcher has become my second fave I use it all the time!! ❤️❤️ your brush pack has become a staple!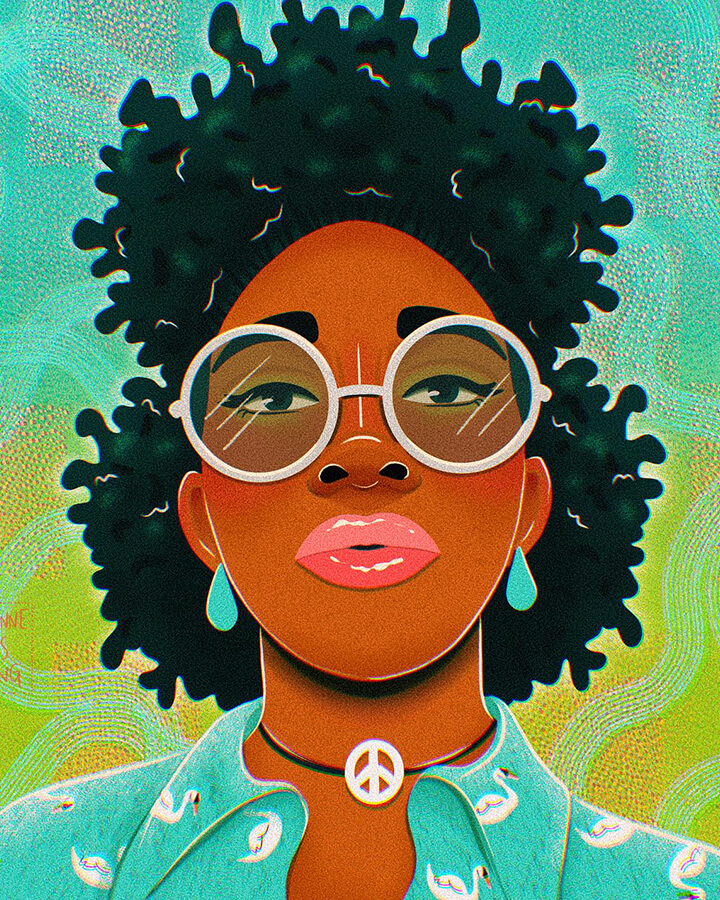 I've had lots of brushes that I loved beforem but can honestly say that Charly's brush set, stamps, and patterns are now my favorites. Literally, a must have for me now! ❤️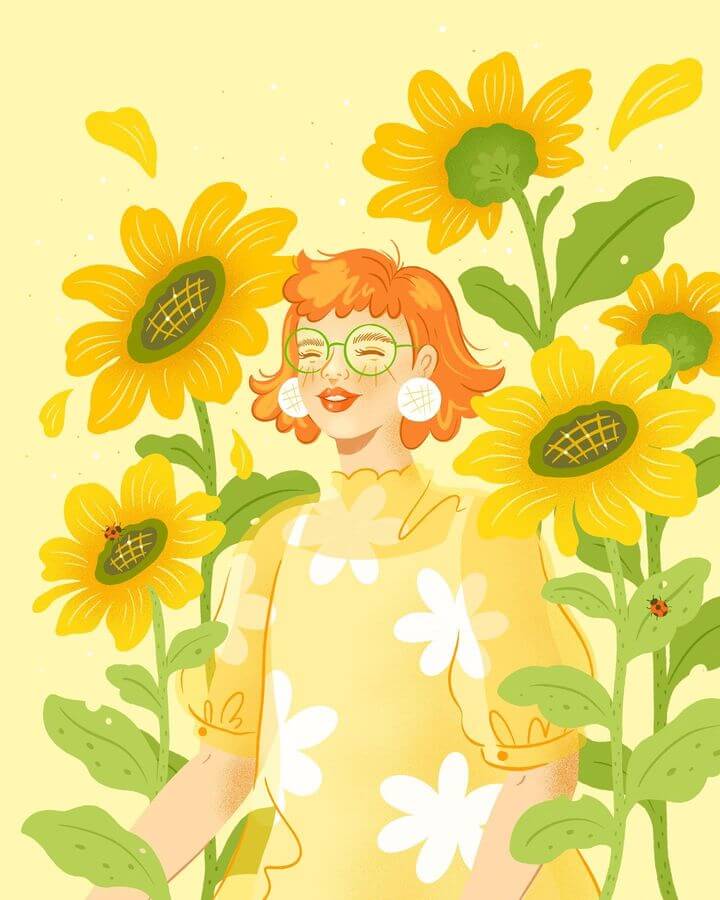 I had an absolute blast creating this piece using Charly's amazing new brush set! It has truly elevated my drawing experience to the next level.
Sketching & Inking Brushes
Get instant access to my two most requested brushes of all time, perfectly calibrated to help you draw dreamy portraits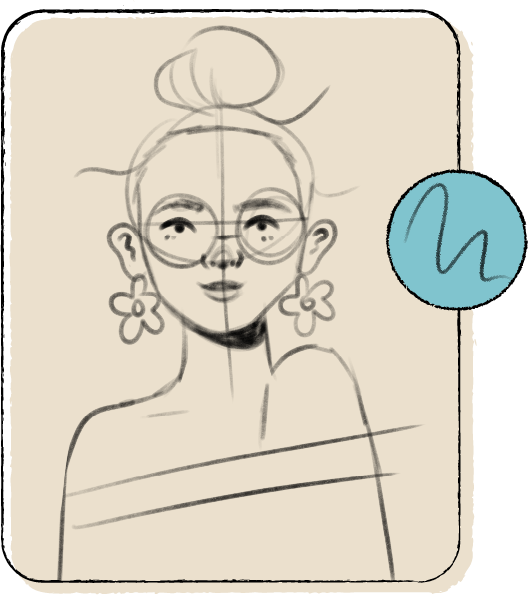 This is my go-to for all rough sketches. Tilt your pencil to add shading to your sketches (just like a real pencil!)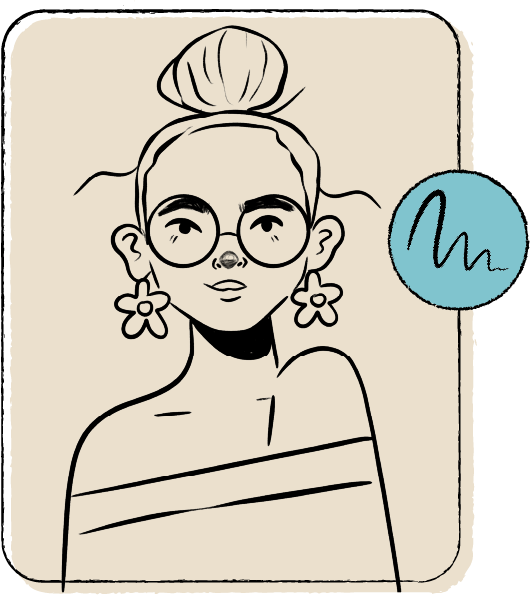 This versatile brush is perfect for inking and refining your rough sketches. Increase pressure to darken and bolden strokes.
FROM SKETCH THROUGH TO FINAL DETAILS
Brushes For Every Stage of Your Portrait
Take a look at just 6 of the many brushes in this pack:

A buttery pencil with a ton of texture. Perfect for getting your first sketches and thumbnails down

A crisp, smooth Monoline brush for effortlessly outlining shapes. This is the perfect brush for blocking out colours.

My go to for all my rough sketches. Tilt your pencil to add shading to your sketches (just like a real pencil)

Create line-work with rough edges for a gritty, vintage feel. Great for small, organic details.

A speckled brush for quickly adding freckles to your characters

Add gorgeous details to your characters hair
EASILY DRAW DREAMY DETAILS
Besides my Portraits Essentials brush-pack, this bundle also includes stamp brushes, seamless patterns, gradients, and other assets to easily jazz up your portraits and save hours of time
Spend less time struggling with your tools, more time creating beautiful art!
I absolutely adore these brushes - 10 out of 10! They have certainly helped in speeding up my process
Your pack is amazing! Thank you so much, it's really fun 🤩
Your pack is just perfect - high quality and so fluid, it puts my work in another universe 🪐 We're so lucky of what you're sharing with us
Limited-Time Deal: Get The Bundle & Save Big!
Get all six brush-packs for less than the price of one 👇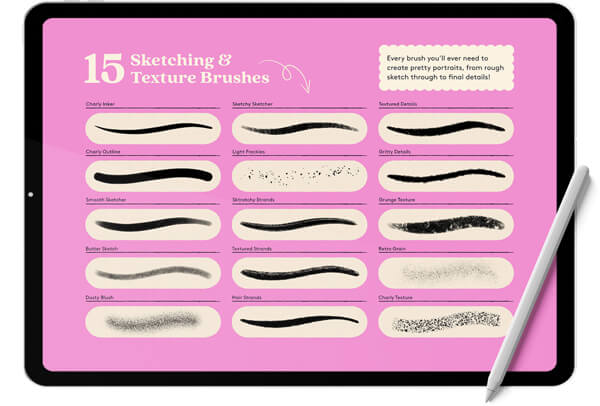 15 Sketching & Texture Brushes
Rough sketchers, inkers, outliners, and texture brushes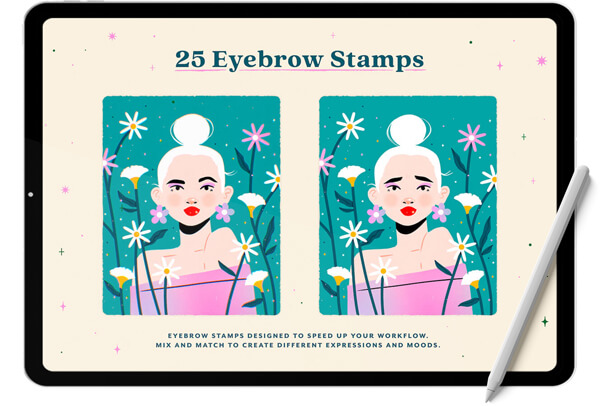 25 Customizable Eyebrow Stamp Brushes
Give your portraits interesting expressions in two clicks!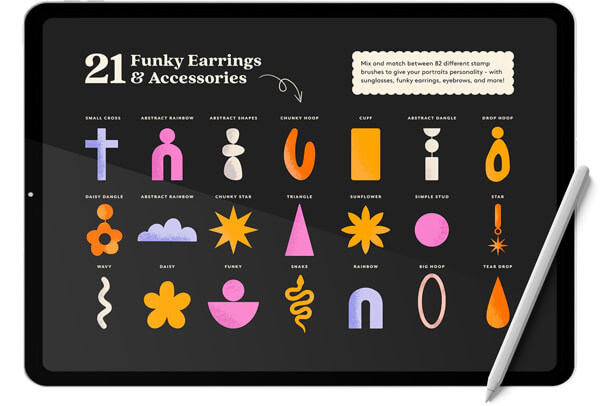 21 Funky Earrings & Accessories
Jazz up your portraits and give them their unique style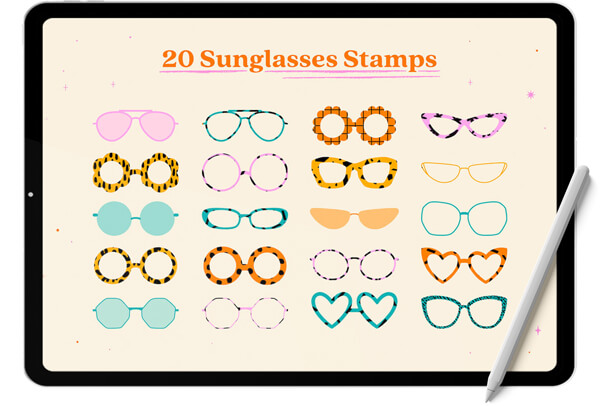 22 Customizable Sunglass Stamp Brushes
A range of stylish sunglasses to make your character pop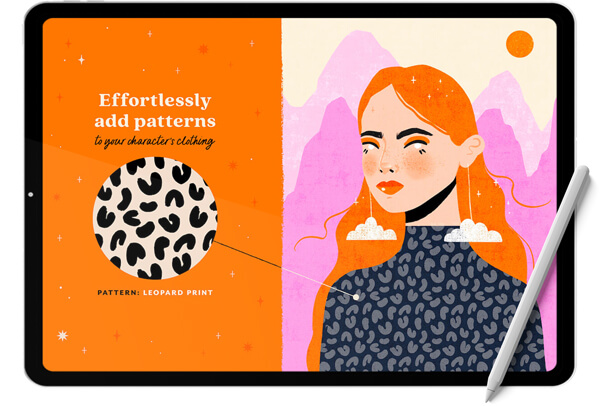 20 Seamless Textile Patterns
Perfect for clothing, backgrounds, and adding interesting details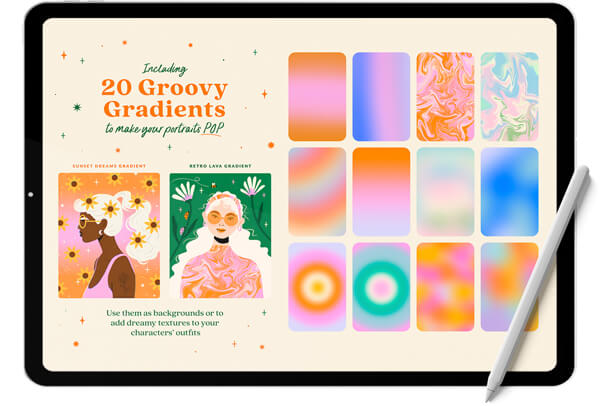 20 Groovy Gradients For Your Portraits
Add them to your backgrounds or to your character's clothing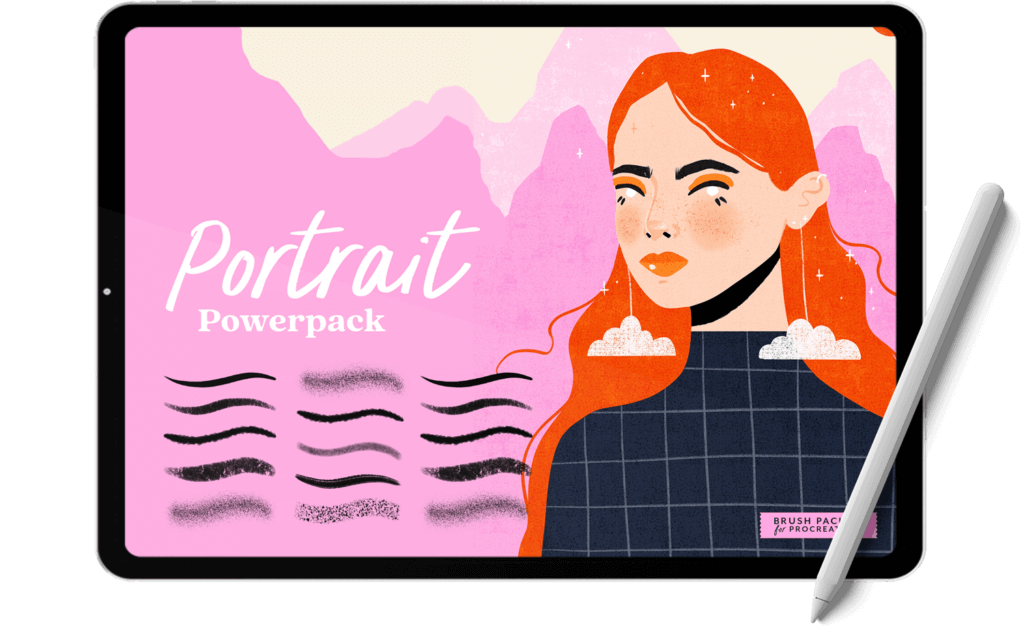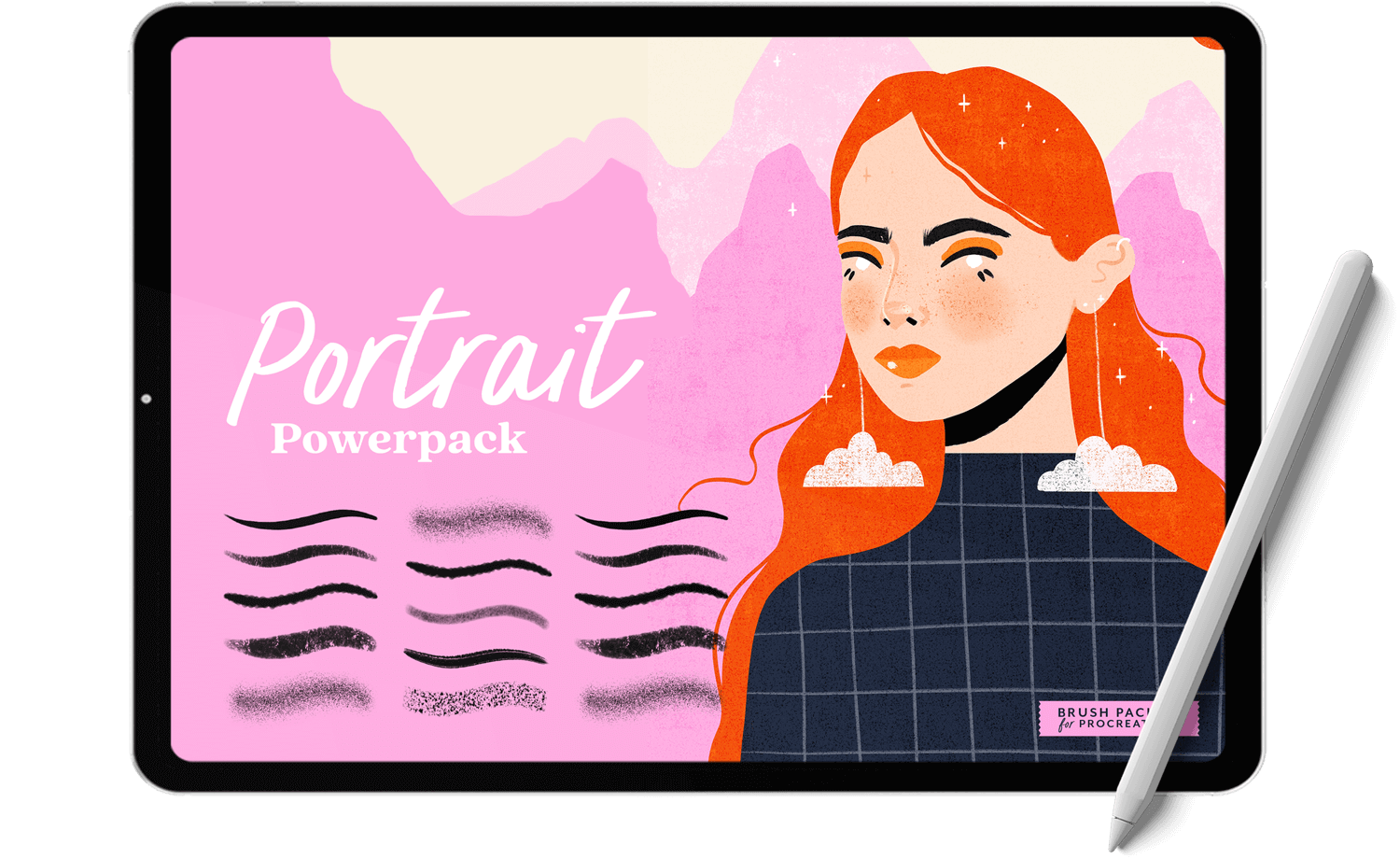 October Flash Sale - Save 83%!
Get All 103 Brushes In The Powerpack + 10 Gradients
312 Happy Customers
(And Counting!)